1
« on: January 21, 2012, 01:18:33 AM »
Gebirgsjager. Mountain riflemen. These are going to be my new Huntsmen. I got the idea while watching something on the Military Channel, and figured in game terms, they'd just be mountain men with really crappy old/antique rifles that use the rules as bows. I've been working on some other stuff lately too, but I thought it best to send the scouts out first...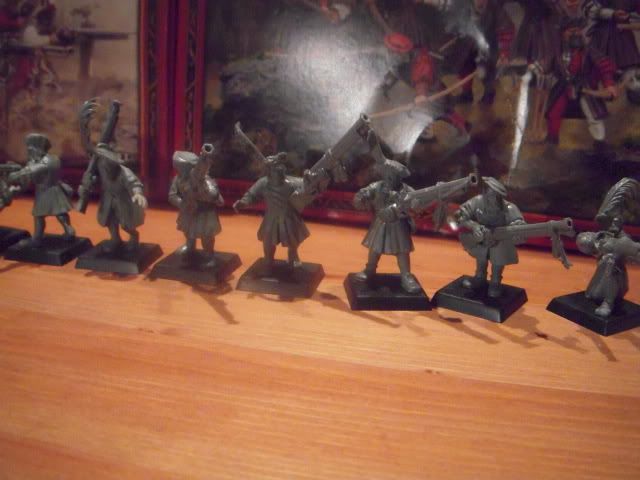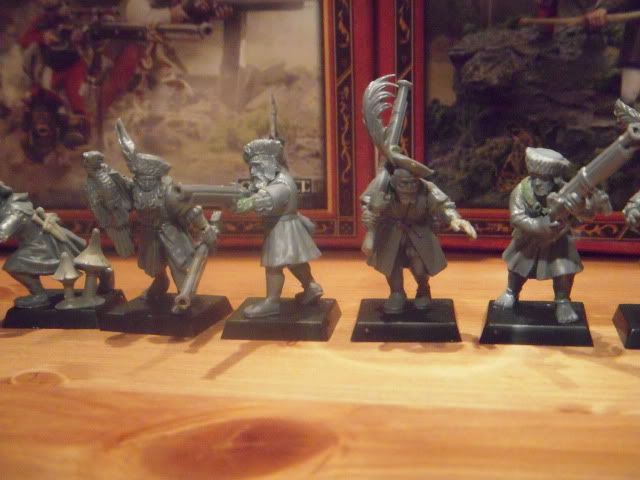 Some simple greenstuffing where I had to cut away some hat to make room for the rifle.
The shape of this guy's hat just cried for a Daniel Boone style raccoon hat!
Marksman
Now they just need a bit of clean up where I missed some mold lines and some greenstuff sanding before priming.