1
« on: July 14, 2010, 06:55:40 PM »
@Silver Wolf: Thx man. I really like how they turned out as well.
@von Bildhofen: They are part of the Nefsokar faction from reaper miniatures game Warlord.
@Red Bull: Thx man.
@fp: Thgx for the vote of confidence.
@Warhammerlord_soth: Opps! I always seem to forget that for some reason.
@132nd: Thx. I'm really happy how they turned out as well.
Sorry for the late update but I really wanted to finish the last of my commission work before I updated, and I have.
Marauder Horsemen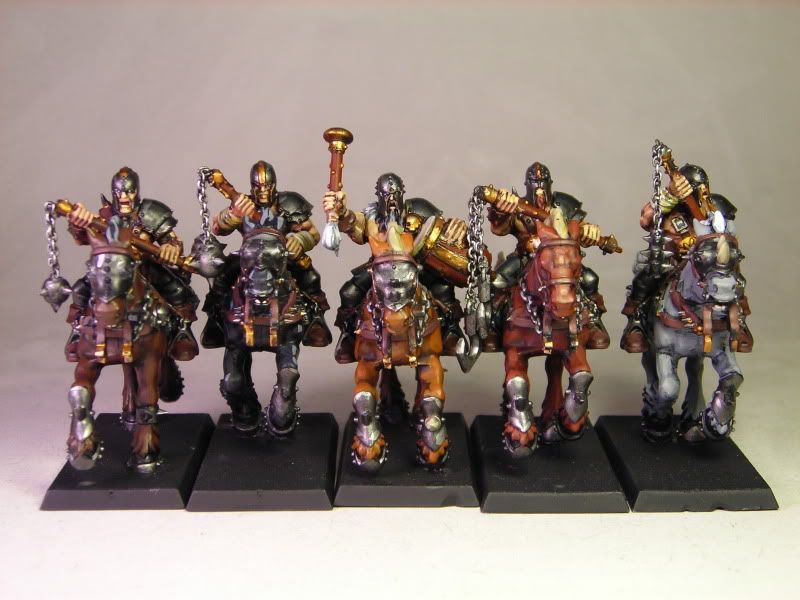 Chaos Knights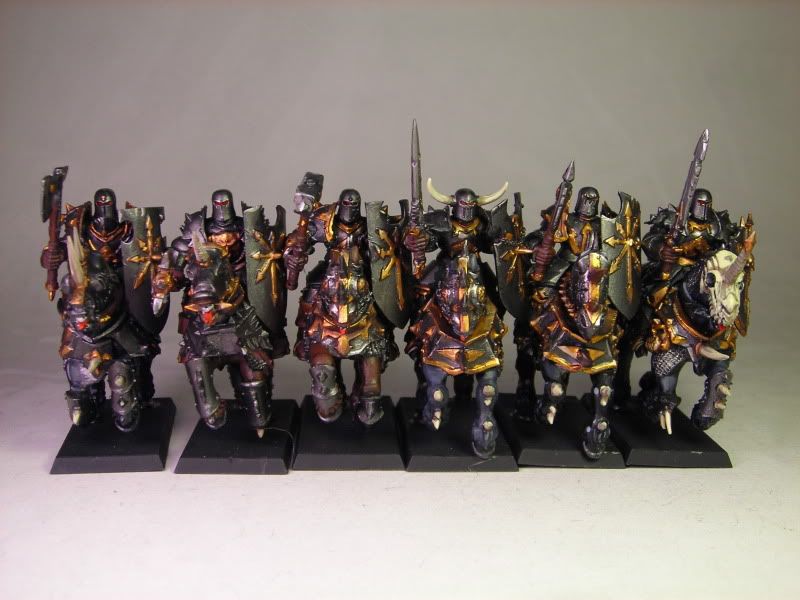 Mounted Empire Wizard
13th Company Dreadnaught
Finished both chaos cavalry for my client. So happy they are done. Now as to the wizard I just started back into painting it today and it's comming along quit well. Dread I just got started on.
Next update I will have more ebay stuff.